$8K CHALLENGE FUND (MATCHED)
Your 501(c)3 tax-deductible contribution to the Challenge Fund will support the growth of Ultimate Frisbee in the Bay Area. In 2015 Bay Area Disc has provided playing and learning opportunities for more than 5,000 players of all ages and skill levels, and we will grow that number to 6,000 players in 2016! The Challenge Fund will allow us to expand our programs by hiring more staff/coaches, buying better equipment, renting more fields, providing financial aid for low-income players, and much more.
Suggested Donations -- The following amounts are equivalent to the following costs for Bay Area Disc's operations:
$14 = Two discs for youth clinics
$30 = One hour of coaching for free clinics
$60 = One need-based program scholarship for a low-income player
$85 = Two hours of league field space at public fields
$120 = One day of tournament food for a 12- to 14-team tournament
$175 = One-day beach use permit for a tournament or league
$300 = Two days of Tournament Director fees for mid-sized tournament
$560 = Four 2-hour youth clinics, including discs, coaching, cones, and all other materials
$1000 = One week of SF Youth Summer Camp field rental fees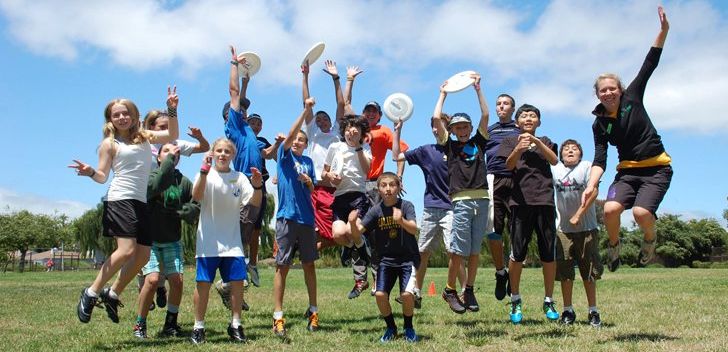 The Bay Area Disc Association is a fiscally sponsored organization of Community Initiatives, which allows us to have 501(c)(3) organization status while minimizing our spending on administration, finance, insurance, payroll, etc.
To find out how to maximize your contribution, please see our Employer Matching and Stock Donation pages.
Photo credits: Photos by Alex Fraser/Christina Schmidt (UltiPhotos.com), Dring Xiang, Natalie Bigman-Pimentel and Laura Cincotta.
DONATE
$8,190
RAISED
$8,000
GOAL
| | | |
| --- | --- | --- |
| | | |
| This Campaign | 90 | 102% |
| has ended. | Believers | Funded |
This campaign has ended.